Sale!
Clapjoy Latch & Catch Party Game
 End To Boredomness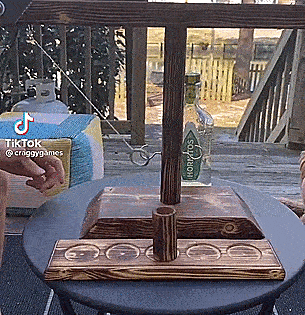 Introducing the Latch & Catch Party Game  handmade wooden party games, a great hand-crafted party game set suitable for any game lover! These Ring Toss and Shot Ladder party games are perfect for more than just a party  – anyone who loves games will benefit from having this party game set in their home, coffee shop, bar, or business.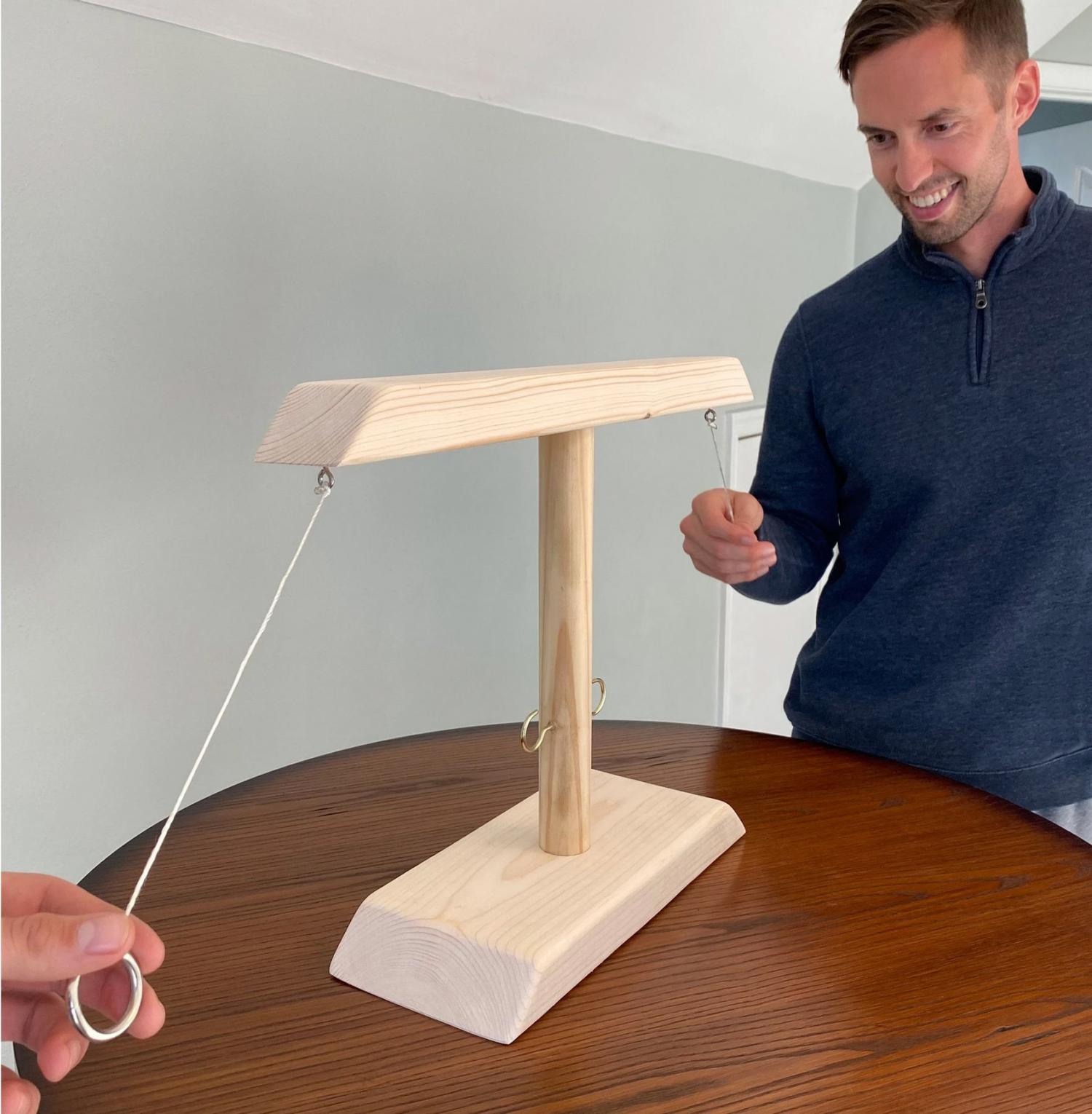 The Latch & Catch Party Game come as a bundled pair or as individual games, and the company offers two party game sets total: the classic Ring Toss, in which players try to land a ring attached to a string on a hook screwed to a central post, and Shot Ladder, which can either be used to add an extra stressful, score-keeping task to games like ring toss, corn hole, flip cup, and more, or as its own game.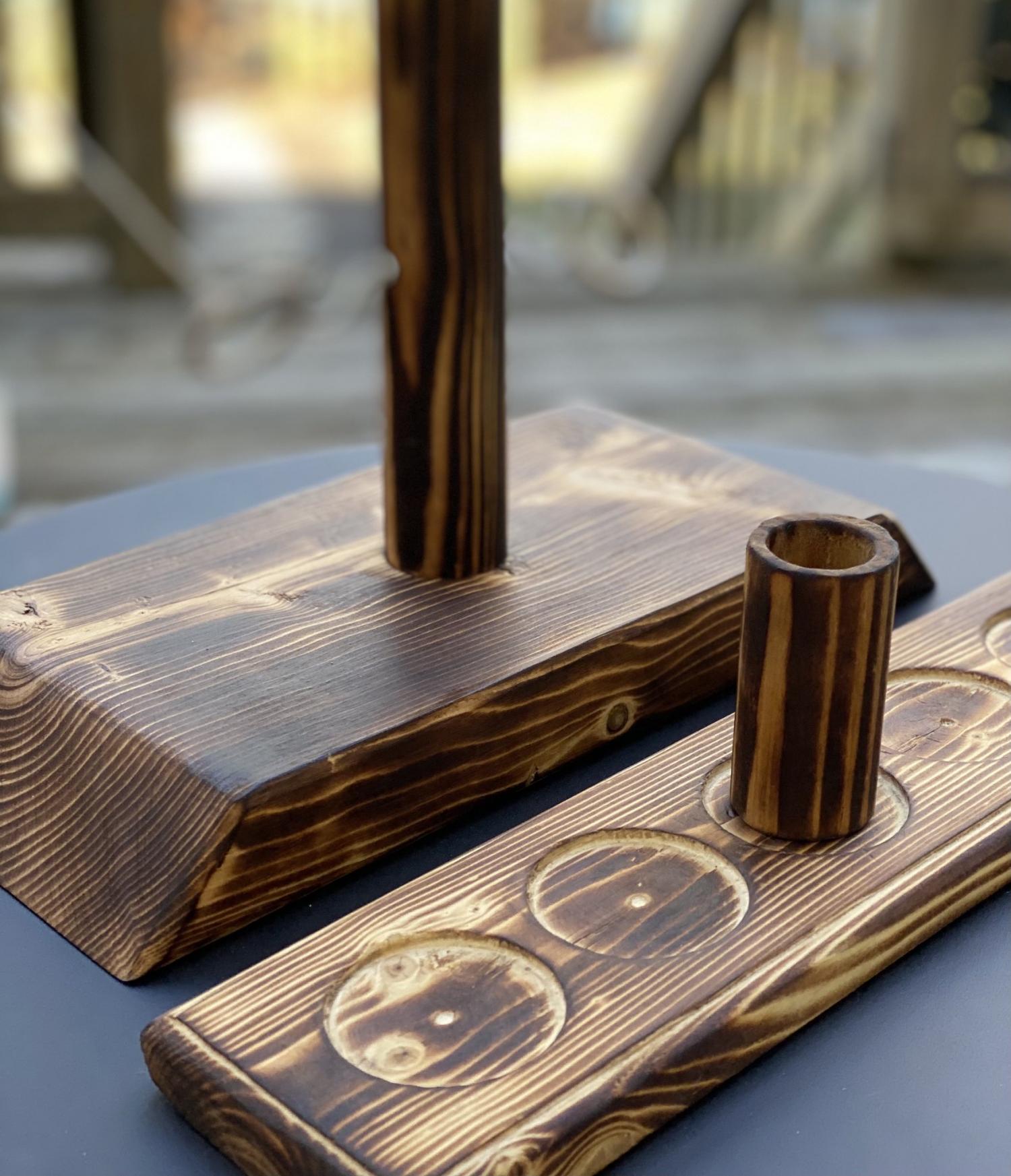 This Latch & Catch Party Game set can be purchased in either a natural wood finish or, for slightly more money, a beautiful wood-burned finish which emphasizes the handmade wood nature of these beautifully crafted party games.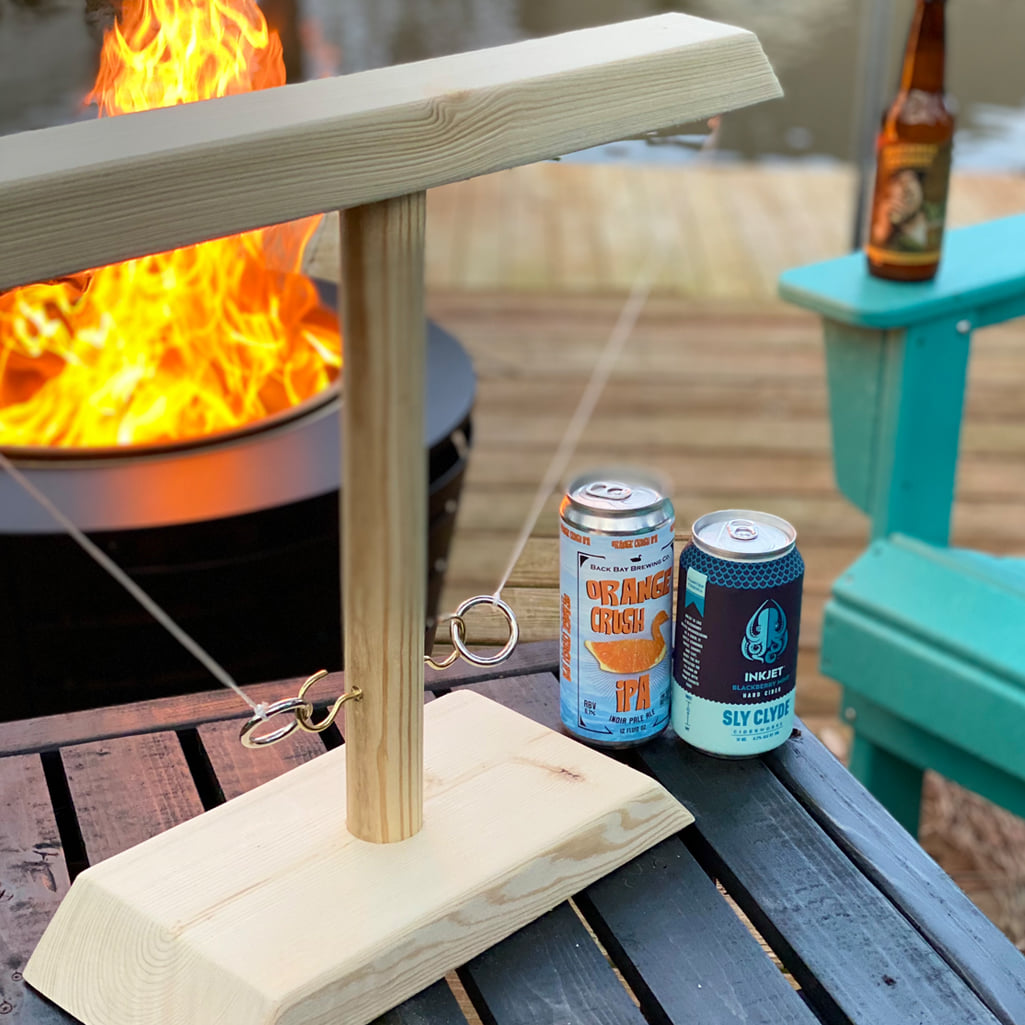 Rohit Sharma, one buyer of these Latch & Catch Party Game, says they love the craftsmanship of these fine party game sets the most. In their review, Kellay wrote, "This is a one of a kind piece – great craftsmanship! Looks stylin' in my formal living room which often brings up conversation and then the competition begins – such a fun game! And shipping was FAST! 10/10 recommended!"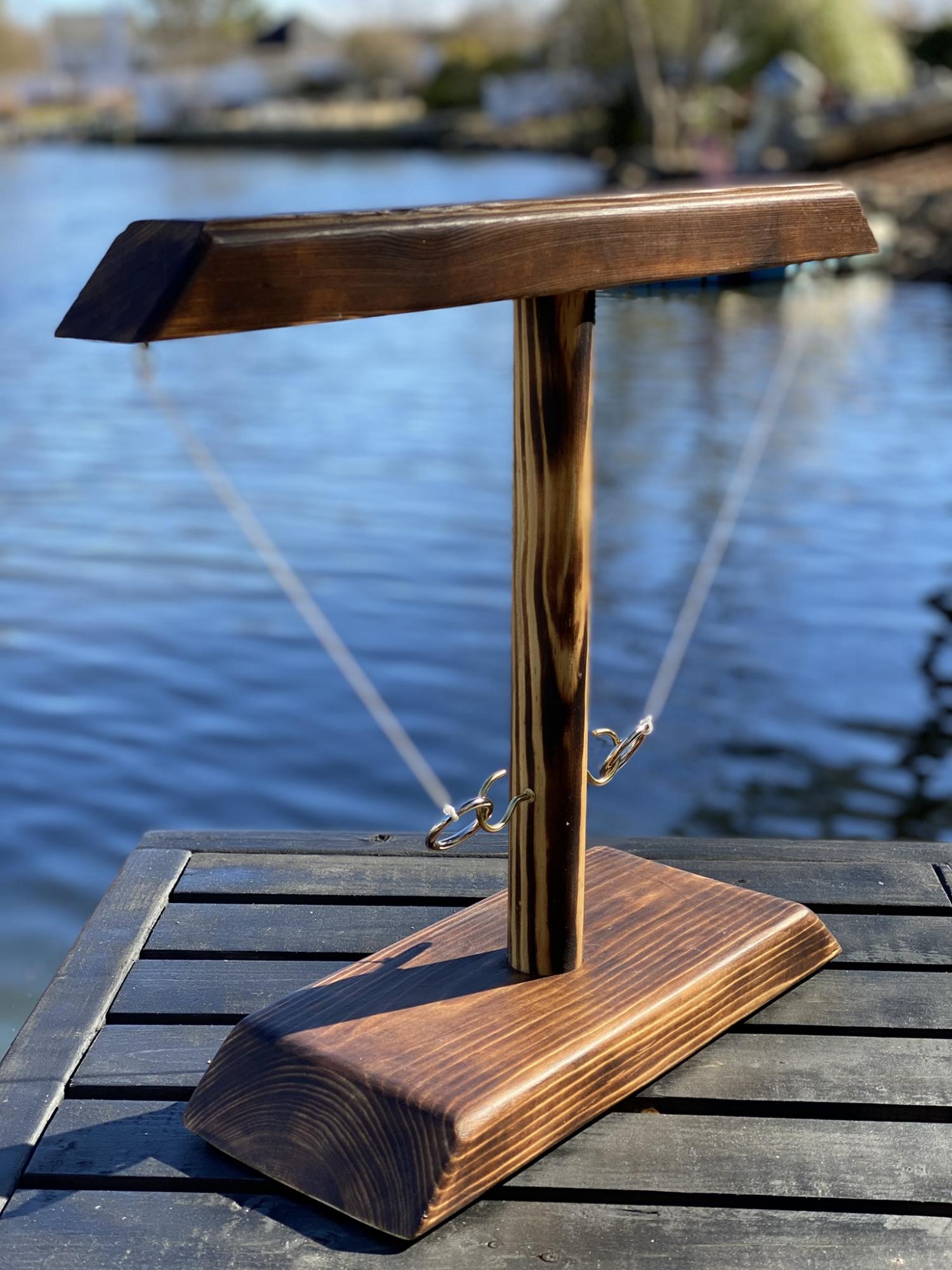 Club owners or not, this wooden Latch & Catch Party Game set is an excellent piece of hand-crafted wood that'll keep you and your loved ones laughing, trash-talking, and enjoying each others' company for many hours to come.

The Latch & Catch Party Game even folds down for easy transport if you plan on taking it somewhere!
You can get the Latch & Catch Party Game with wood tray/score keeper along with a wooden shot glass which the loser takes after the game!
The ring and hook toss battle game is perfect for home bars, game rooms, tailgating, backyard BBQs, around the campfire, and more!
It also makes for the perfect game at the lake/cabin!
HOW TO PLAY:
Place wooden shot glass in the center circle, touch rings and go! Each time you land the hook, move the shot glass 1 space towards your opponent. Player wins when the shot glass moves off the end of the ladder.